I last visited Carroll County about 4 years ago.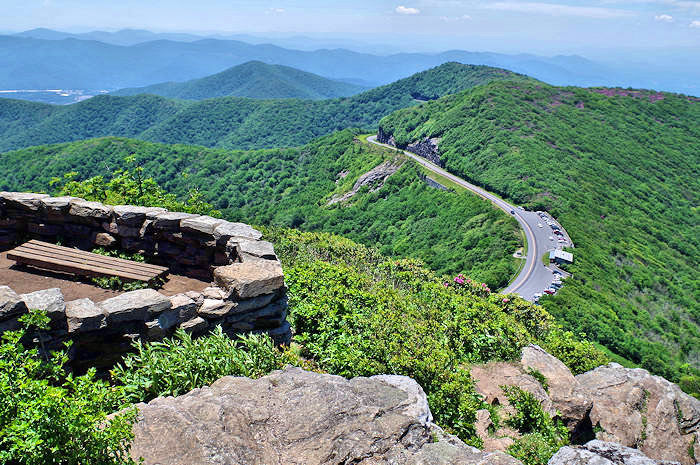 There are five natural wonders in Carroll County to enjoy and to promote tourism, by day or longer stays to enjoy mountain pride, scenery and more. These "naturals" are briefly noted as follows below:
The Blue Ridge Parkway crosses the entire southern part of the county. This offers wonderful views and quiet scenic stops, trails and supporting features. Along the parkway are fine food, lodging, camping, farm produce, country music, golf, country stores, the Devil's Den and more.
Across another wide area is the New River State Park with Carroll County accesses for walking, biking, horseback riding and boating. This is a gem that runs over fifty miles across several counties and links the hundreds of miles of other trails in the nearby federal parks or forests.
A new focus point is on mountain music – a great park area in Carroll County – the Blue Ridge Music Center. The center is located off the Blue Ridge Parkway and provides ready access to the Pipers Gap, Fancy Gap and Galax areas. The general area is often called the birthplace and soul of old time and bluegrass music.
Mountain grown produce, arts, crafts, country music, information and more are all available at the Southwest Virginia Farmers Market. A new tourism center and events at the market will further enhance this. The Chamber continues to be a strong voice for agriculture, green spaces, the farmers market and producers and produce markets all over the county. Many produce markets are centered in Carroll County.
At the center of the county seat – Hillsville – with the historic courthouse, museum, genealogy information center, library, new county complex, new welcome center, the Beaver Dam Walking Trail, recreation center and the Carter Pines Park and trail links. Appropriately, the Carroll County Chamber is located in the Historic Courthouse on Main Street. Stop by and visit and pick up brochures and maps on the area.
The county is open to tourism, location and investment. It is Mountain Pride for life, goods and services and more.